I am an executive producer at CNN Digital. I lead a fantastic team of 50+ producers who shoot and edit digital video packages for all of CNN's platforms, including desktop, mobile, social and streaming devices. My team covers everything from breaking news to investigative stories, politics to crime to business to features, producing quick mobile videos and longer, documentary-style pieces.
It's hard to pick favorites from my team's great work, but here are a few: Assault on Democracy, an Headline Award-winning interactive about the Capitol Riot told through the eyes of six people who were there that day. Beneath the Skin, an EPPY-award winning, three-part documentary about the shooting of a young black man in Chicago. Remembering Anthony Bourdain, in his own words. The digital documentary called "No Olvidado" about migrants who die crossing the US/Mexico border, which won an Emmy for Outstanding Feature Story in Spanish. The First Time I Realized I Was Black, where we asked prominent African Americans about the first time they realized their skin color affected how people saw or treated them (an NABJ award winner). A multimedia tribute page to 100+ victims of the Covid-19 pandemic. And "9/11: The day that never ends," an interactive that published on the 15th anniversary.
I've had a long and varied history with CNN. Before I joined the digital video team, I was a writer and producer for CNN Health, where I led the digital news desk's coverage through the Ebola crisis.
Before that I was a tech and entertainment reporter. I introduced live tweeting to CNN.com when I covered the 2009 Oscars in Los Angeles from the red carpet. I've written about light-hearted subjects like America's obsession with country music. And I've done several investigative projects, including stories about child prostitution in Georgia, Obamacare's potential impact on the justice system and a couple of mysterious tourist deaths in Asia.
I still enjoy writing, going in-depth on the stories behind the breaking news. When the water crisis hit, I traveled to my hometown of Flint to tell everyone that "It's not just about the water." I also continue to pursue my interest in health reporting, including this piece on race correction formulas used in medicine. Or this piece about parents separated from their infant in the ICU during the pandemic.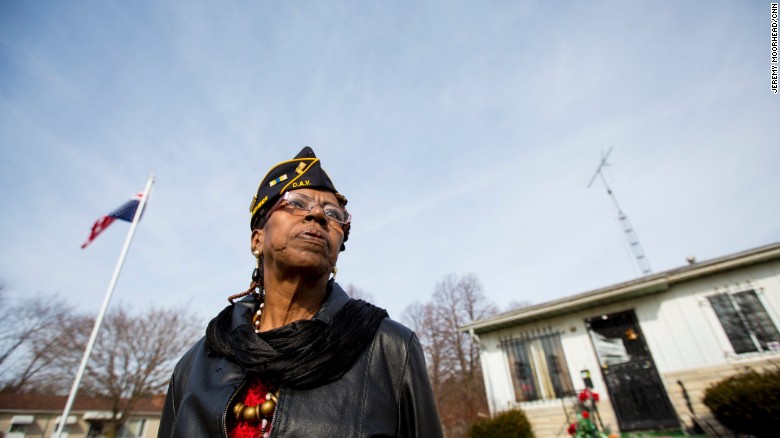 Please take the time to check out my resume and examples of my work.
If you have any story tips send them my way!